Vision China 2021 Beijing | Helping Smart Manufacturing
2021-11-05
Vision China 2021, the China Machine Vision for Intelligent Manufacturing Innovation and Development Conference was grandly opened at Beijing International Convention and Exhibition Center. Aqrose Technology participated in the conference with AI vision image processing software AIDI (Artificial Intelligent defect detection), and brought high-quality AI experience sharing to the industry audience in the Deep Learning Conference Hall.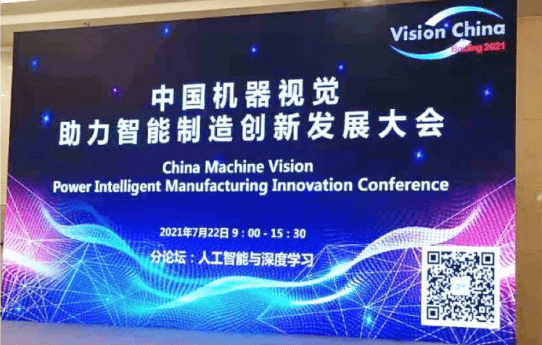 AIDI is mainly but not limited to application in manufacturing, and through five core functional modules of pinpointing, inspection, segmentation, classification and OCR. it addresses complex scenarios of presence or absence inspection, low contrast, strong interference with the inspection of appearance defects, and difficult OCR character recognition, helping enterprises to improve production efficiency and yield, providing a strong help and empowering millions of enterprises.
Since its establishment in 2017, Aqrose Technology has been committed to developing products with high added value to address the difficulties and problems customers encounter in real life when using visual inspection. After four years of deployment and landing, we have refined and summarized a set of landing methodology with promotion significance and high reference value.
From the second half of the year, Aqrose Technology will gradually start the promotion of this AI landing methodology and experience, so please pay attention to our official accounts as we will release the schedule of offline practical training camp and online live sharing sessions in real-time. Each camp will offer a specific number of free entries on a first come first serve basis. Please stay tuned!
Next:Aqrose Technology|AI Camp-Suzhou Station Concluded Successfully